学会职员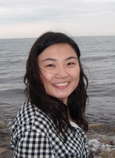 Senior Manager-Wei Zhang
Wei Zhang is the Senior Manager of IACMR since February 2020. She is responsible for overall implementing the association's ongoing programs (particularly the biennial conferences, workshops and seminar series), providing general support to the elected officers and association committees, developing of IACMR membership and working with officers on the future development of the association. Before joined IACMR, Wei had served as a senior manager on NGO empowerment and development in Ai You Foundation for three years, and an officer of Academic Exchange and International Cooperation in Chinese Academy of Sciences for four years. Wei holds a degree of Master of Arts from Lund University, Sweden, and two bachelor's degrees from Shandong University, on Philosophy and Business Administration, respectively.
---
Admin and Membership Services Officer —Xiao Zhao
Xiao Zhao is Admin and Membership Services Officer of IACMR. She graduated from Renmin University of China with a Master's Degree in English Literature. She had served in the Office of International Cooperation and Exchange of National Academy of Education Administration for more than 6 years before she joined IACMR. Xiao Zhao is primarily responsible for daily management of IACMR membership, maintaining and updating the IACMR websites and WeChat, communicating with membership at-large, and keeping track of membership development. She also assists Executive Director to organize conferences and workshops, as well as the daily operation of IACMR.
---

MOR Managing Editor-Tina Minchella
Tina Minchella is the current Managing Editor of Management and Organization Review, working in the U.S. office at Arizona State University since February 2010. She holds a Master's degree in History from Arizona State University and has completed coursework in Scholarly Publishing and Editing as well. Tina has also served as a copy editor and editorial assistant for a number of scholarly journals from diverse academic disciplines. Tina currently coordinates the submission and review processes for the journal by communicating with and helping organize authors, reviewers, and editors. She also works with publisher Wiley-Blackwell in the production of each issue of MOR. In addition, Tina serves as a content and copy editor for MOR manuscripts at multiple stages throughout the course of acceptance and publication.